Highlands Butchery is a small goods meat manufacturing facility of international standard. Located in Warakum, Highlands Butchery is committed to delivering quality meats. We boast a facility and processes that are HAACP certified as well as conduct twice annually an external audit of the operation. Our range on offer is extensive and sure to appeal to the whole family, with products including savaloys, bacon, pizza ham, salami, frankfurts and legs of ham.
Being the only one of its kind in the Highlands of PNG, Highlands Butchery currently has wholesalers from all over the country including; Port Moresby, Lae, Kainantu, Goroka, Kundiawa, Banz, Mt.Hagen, Wabag, Mendi, Ialibu and Wapenmanda. The team also, proudly showcase their range in all the Tininga Supermarkets – just look for the blue and white packaging. If you would like to become a Highlands Butchery wholesaler, please contact Doreen (?) and her team.
Employing 52 staff, the cuts are made in the Highlands for all of the island!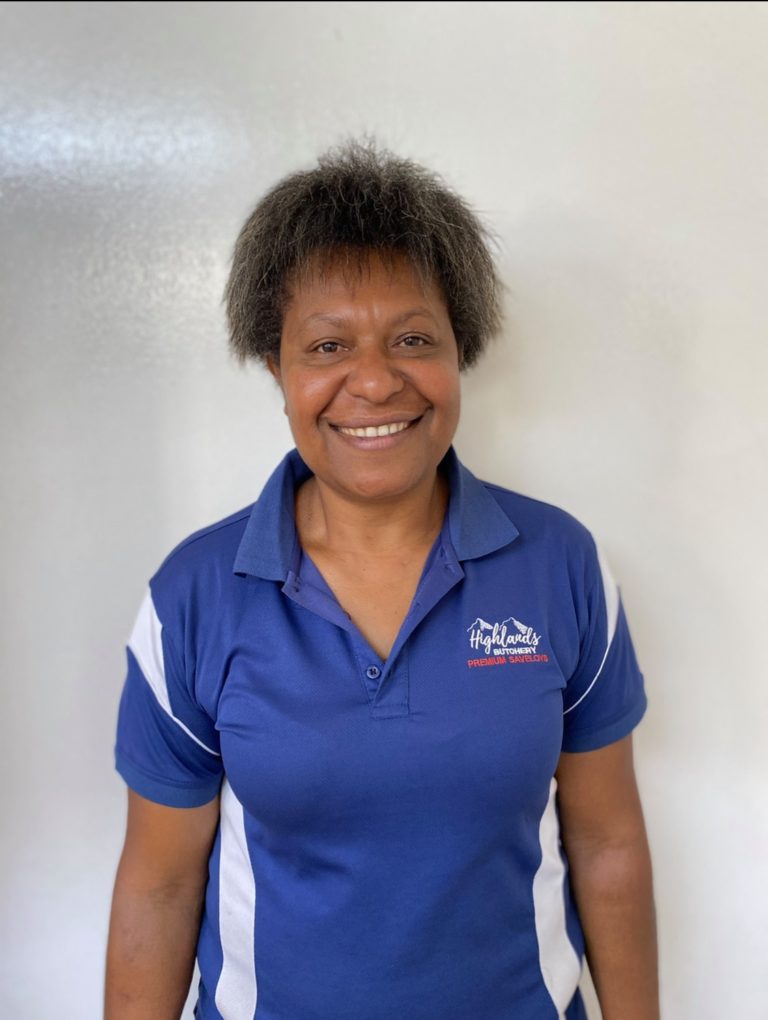 Manager Doreen Suponduo